The pictures of a woman who put artificial bums; is the talk of the town after her bums fell off whilst dancing with her partner in a public place. It is no secret that men prefer dating women with big bums and that put pressure on women who have small bums.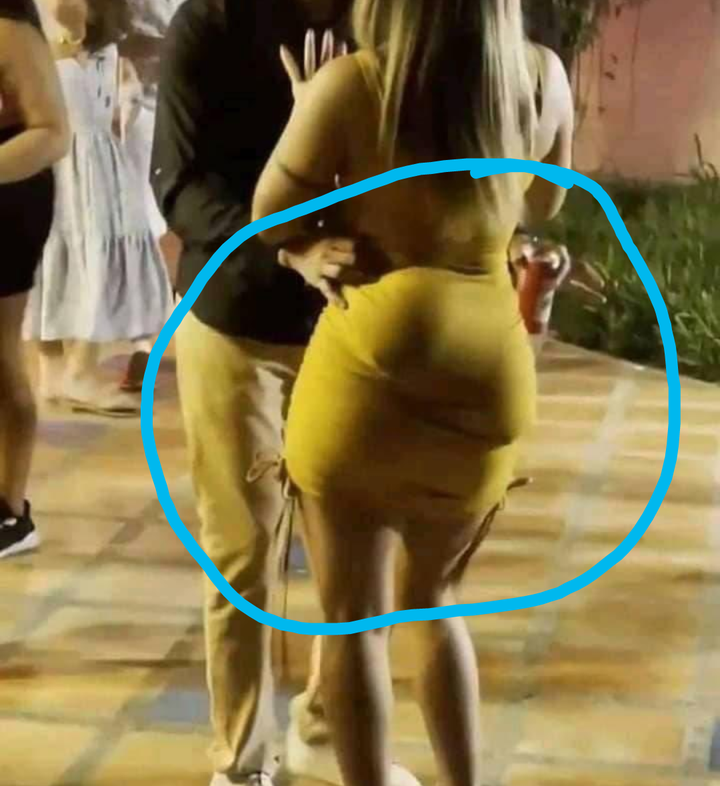 In the pictures, it can be seen that this lady and her man were out enjoying themselves and dancing. Then all of a sudden this lady's artificial bums started losing shape and people noticed that "I have a lot of questions" Wrote an influencer after noticing that artificial bums.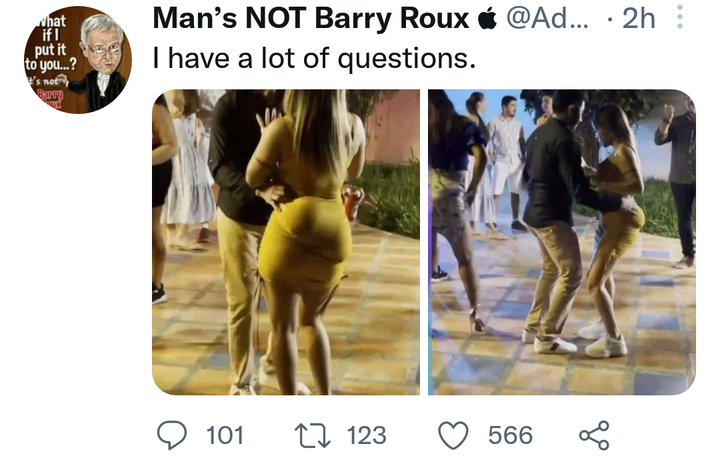 Twitter users also shared their thoughts in the comment section after they also noticed that this lady put artificial bums and they lost shape in front of people who were at the spot. Some people believe women with small bums will now put on pampers because of pressure "Next thing ke pampers" Wrote a Twitter user. "Let them taste their own medicine," Wrote another Twitter user.