Xavi's return to Barcelona is one of the best things that have happened to Barcelona in recent years. The Catalan team started the season poorly under Ronald Koeman and was at the brick of not qualifying for the UEFA Champions League for next season, until Xavi arrived at the club, changing its fortune. The former Barçelona player has overseen a huge resurgence at Barçelona, with the Catalan team yet to taste defeat since the arrival of Xavi.
Xavi has proved to be fond of praising his players, and he was at it once again ahead of the tie against Levante. Xavi heaped praises on Barcelona and Spanish defensive midfielder, Sergio Busquets and went as far as asking for Casemiro's Permission to Name him the best defensive midfielder in the world.
"With Carlos Casemiro's permission, Sergio Busquests is by far the best defensive midfielder of the last ten years," Xavi Hernandez said during his press conference for the Barçelona vs Levante match, which the Catalan side went on to win 3-2 on Sunday night.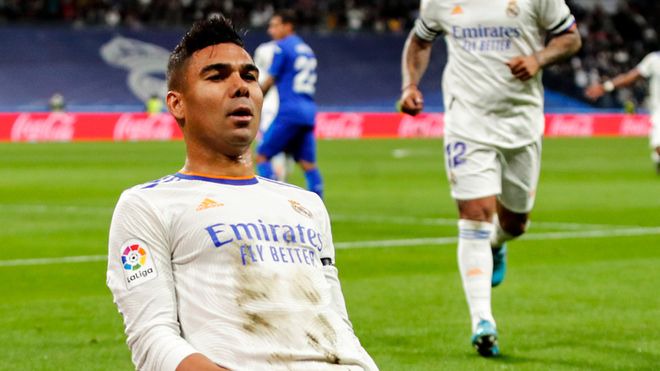 Xavi had to ask for Carlos Casemiro's permission because he knows the Brazilian is ahead of Sergio Busquests. Casemiro has proved himself to be the best defensive midfielder in the whole of Europe, with his statistics saying all about him. Xavi on his part didn't fail to realize this and that was the reason why he had to ask for the Brazilian's permission to name his star the best defensive midfielder ahead of him
In terms of physicality, durability and even trophies won, Casemiro is unrivaled in his position. The Brazilian's way of reading the game is exceptional. Carlos Casemiro has great ball recovery and tackling skills, and he is one of the few footballers you can hardly get past without getting injured. The Brazilian is Real Madrid's dirtiest player since former teammate Sergio Ramos left Santiago Bernabeu.