Being an actress is a very versatile job that means you will be getting into roles and characters of people that do not reflect your reality. For Nollywood actress Yvonne Jegede she has been the type that has been in the entertainment industry for more than a decade now, and has been playing lots of roles in the course of her job, she recently shared images of herself as Aisha in a new movie she will be starring in.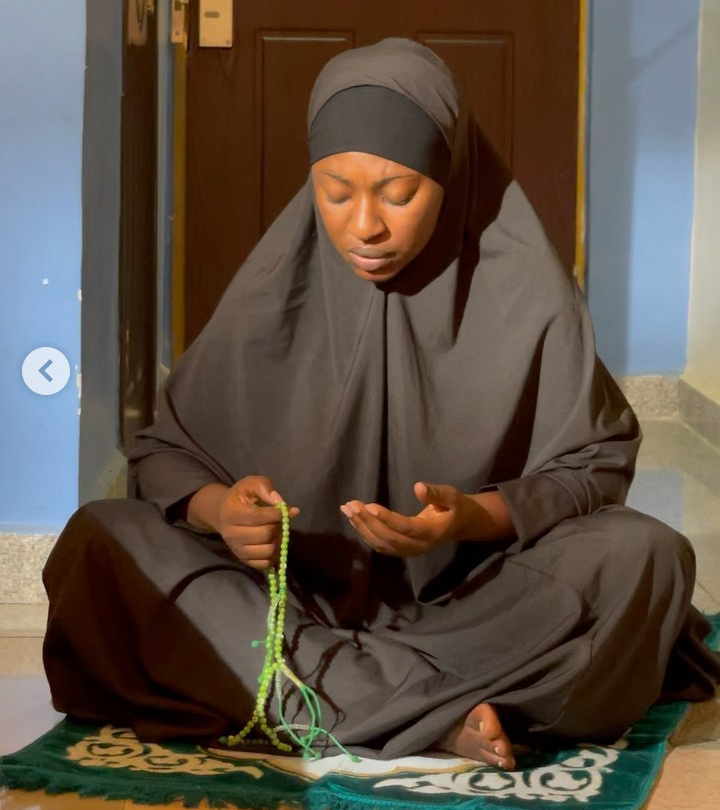 The Nollywood star who looked joyful due to the fact that she has never played a role like this before was dressed in a dark hijab, as she emulates the Islamic religion, she was even pictured in one of the photos she shared praying as a Muslim woman, there is no denying the fact that she is capable of bringing the character to life, as she is one person who is quite talented and often gives her all to ensure she brings every character she has ever played to life.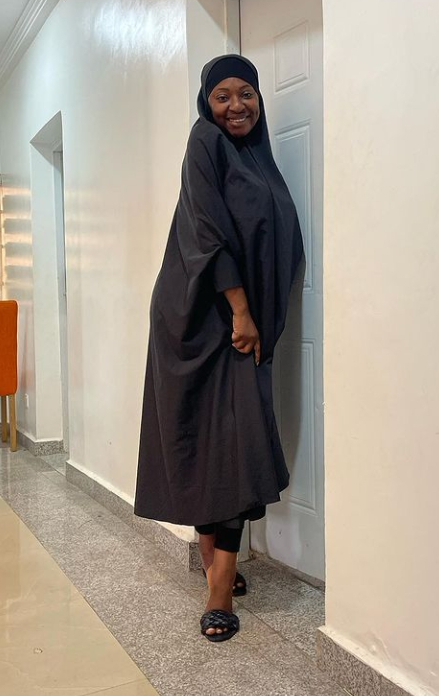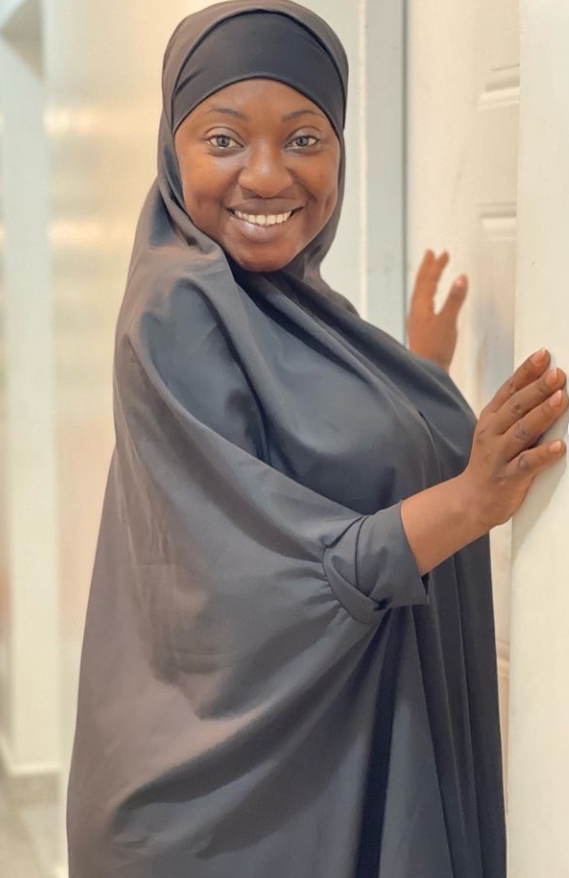 It is always intriguing when we see our actresses going beyond the comfort of their culture by trying to play the role that maybe alien to them culture wise, it shows they are gearing towards building their potential and showing their fans their talent is diverse and not constricted, which is one point that Yvonne Jegede will surely prove once this movie gets released.