​Mohamed Salah delivered a rousing speech to his crest-fallen Egypt teammates following their crushing defeat to Senegal in the AFCON final. 
Senegal were crowned AFCON champions on Sunday after beating Egypt 4-2 on penalties.
Sadio Mane smashed home the winning penalty, with Salah due to take the fifth spot-kick.
'The Egyptian King' cut a devastated figure in wake of their shootout defeat, with the Senegal star consoling his Liverpool teammate.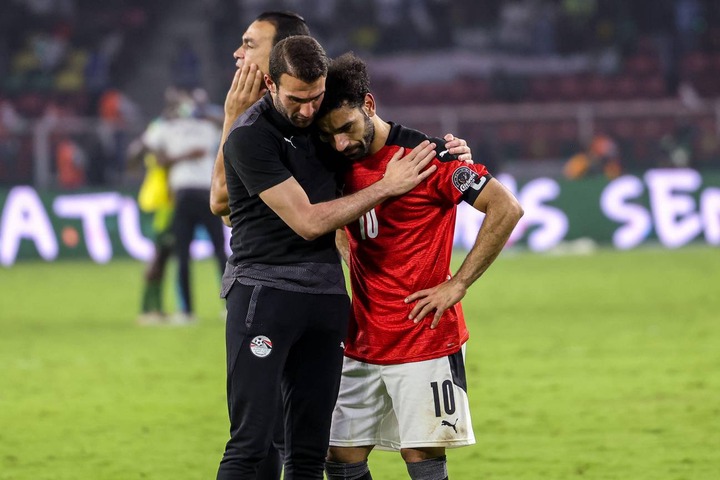 But Salah managed to muster up the strength to issue a rallying cry to his international colleagues.
He spoke about his team's incredible workload having had four of their knockout matches go to extra-time.
The 29-year-old also touched on revenge, with Egypt ​set to face Senegal for a spot in the 2022 World Cup.
"We played four matches all 120 minutes in about 12 days, but it's in the past now," he said.
"We have the games against them next month and inshallah we will take revenge on them."​
Salah, meanwhile, has already returned to England ahead of reuniting with Liverpool.
And he's reportedly told Jurgen Klopp that he wants to play against Leicester City on Thursday.
Salah's enjoying an ultra-prolific campaign this season. He's already bagged an impressive 23 goals in all competitions.
He has 16 Premier League goals to his name this term ahead of resuming his league venture with Liverpool this week.