Nowadays, solo dates and trips have been normalised so much that quite a number of people have been on them. This has become a 21st century phenomenon and we always see people on their YouTube channel or social media platforms going on these solo dates or trips.
There's one person in particular who went on a solo trip and booked a hotel room for herself. She posted pictures of her solo trip on her social media platforms and it seems like she had a really cool time on the solo trip. She posted on her Twitter account that she went to the hotel just to drink, eat and take bubble baths all day and night. This is most probably something that a lot of us would want to do as we go through a lot in life and a little bit of rest like this one would be very much needed.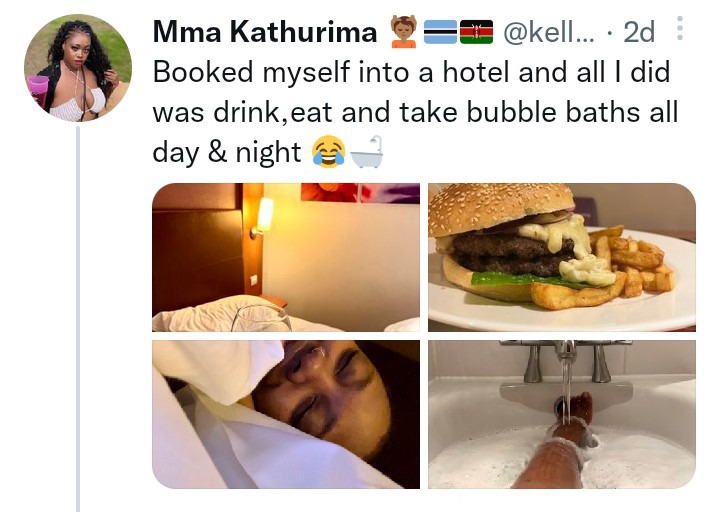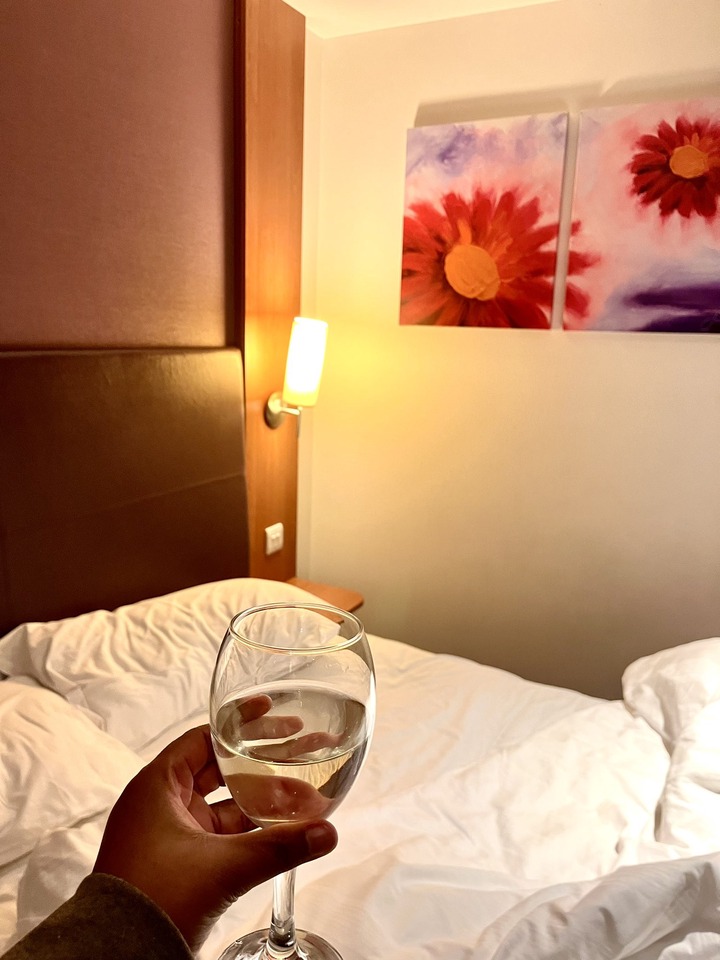 Photo credit: Twitter
Some people who saw the post, commented on how they too went on a solo trip to clear their minds as they were dealing with quite a lot of stuff in their lives at that point in time. Others, however, commented on how they wished that they could also go on solo trips but the only thing that's holding them back is money as they don't have it.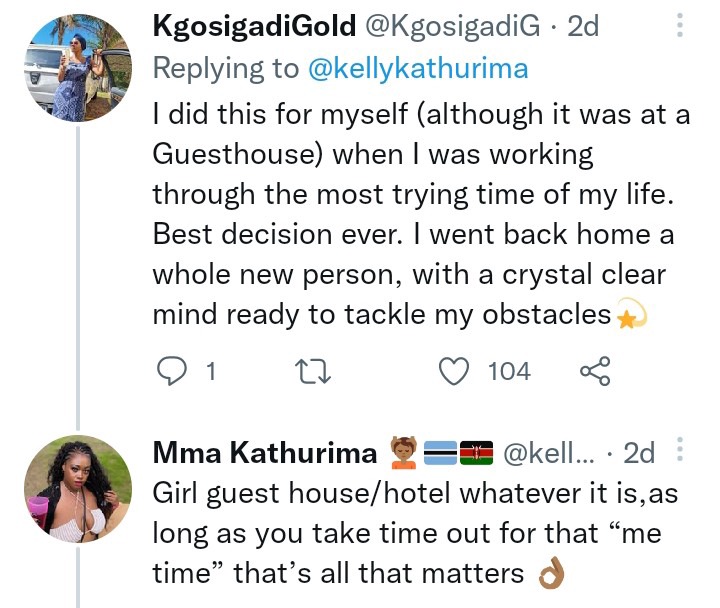 Photo credit: Twitter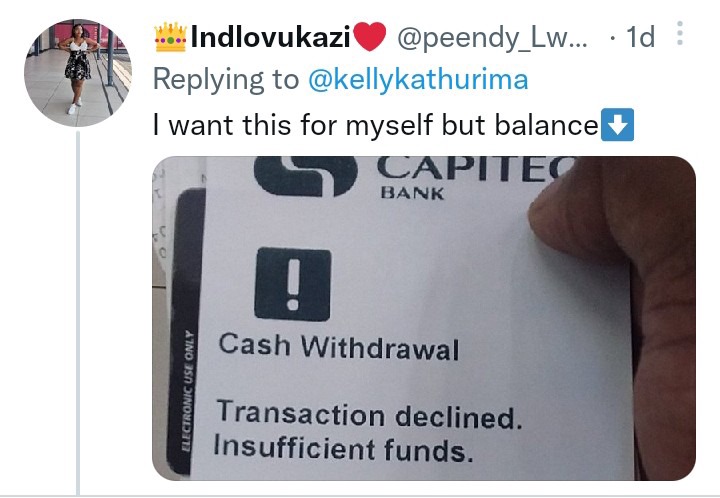 Photo credit: Twitter
However, those who didn't have money to go on solo trips to hotels or similar places were given advice on what they can do for their solo dates. They were basically told that they can go to parks and get themselves cute things so that they can make a nice and cute picnic for themselves.