Hubby Nabs wife being banged in-front of their new born baby.
"Fear that gender" is one of the most common statements being thrown around the internet nowadays.
The saying is simply used to refer to some of the most shocking behavior portrayed by men and women in society.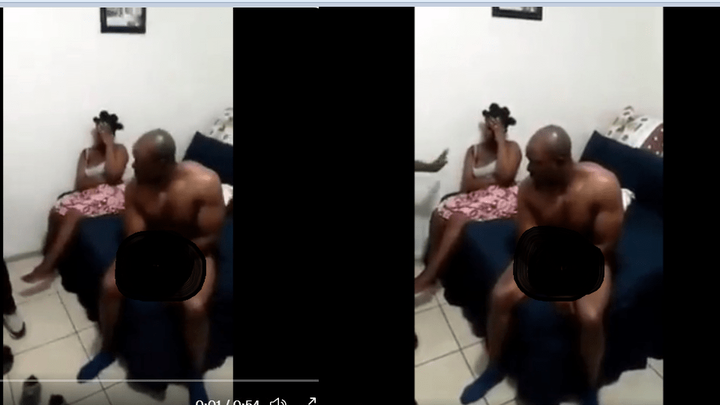 True to the statement itself, after reading today's story you might somehow concur with people who say after God, fear women.
Well, in a rather shocking video making rounds online, a man nabbed his newly wedded wife cheating on him inside their marital home. To make matters even worse, right in-front of their new-born baby.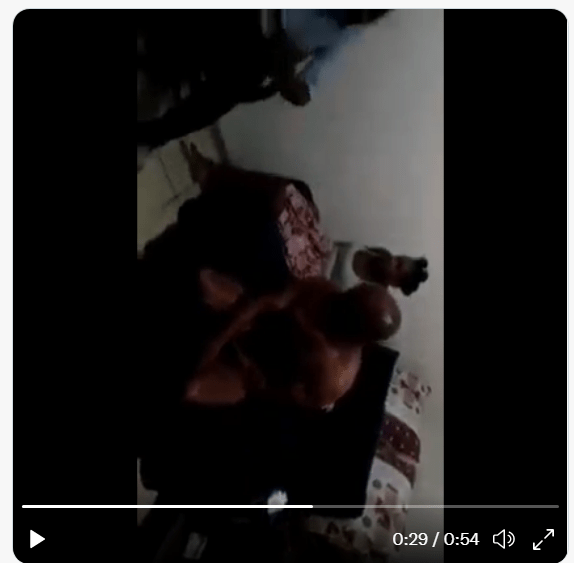 In the video, the cheating pair can be seen sitting on the man's well-laid bed looking scared and confused as they cover up their faces out of shame.
The man, who is naked like a new-born baby, is seen with arms wrapped around his waist as he tries to cover up his big mingling stick.
The woman, who looks out of depth and helpless, has nothing to do but eye her hubby with a remorseful face.
The victim being cheated on can be heard on the other side of the camera screaming and shouting at the pair perhaps demanding for answers that seem not forthcoming.