When you hear "the battle of Nuremberg," you might think of a real battle that involves guns and grenades and other such things. However, that name was actually given to a football game, which has proved to be the dirtiest ever in the history of the FIFA World Cup.
Portugal clashed with Netherlands in the 2006 world cup round of 16 stage and it seemed to be an exciting encounter, as both teams boasted amazing talents. Portugal had the likes of Luis Figo, Deco and Cristiano Ronaldo while Netherlands had players like Robin van Persie, Arjen Robben and Wesley Sneijder.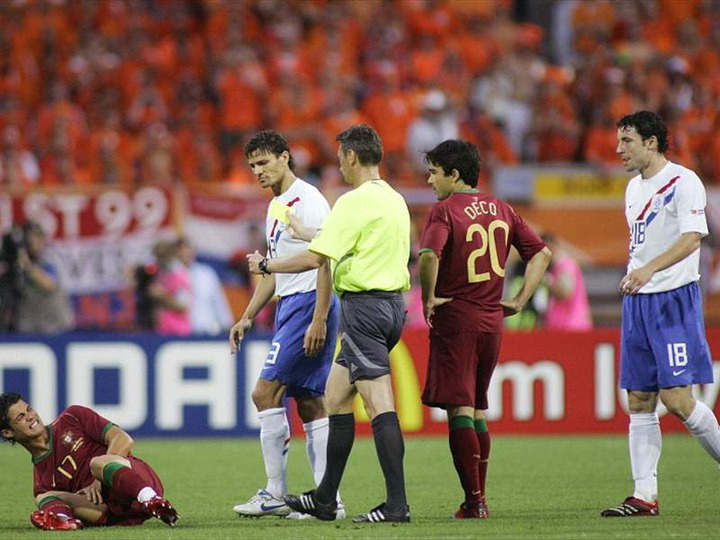 However, instead of beautiful football and a harvest of goals, the game looked more like a UFC fight with endless career-threatening tackles. In that game, Russian referee Valentin Ivanov broke the record for most cards shown in a FIFA-organized tournament by issuing a total of 16 yellow cards and 4 red cards.