Lately, there have been several misconceptions as to the reason why former president Goodluck Jonathan has been visiting the Presidential villa constantly to see Mr. President, Muhammadu Buhari. During his first visit, some social media users speculated that the sudden bromance between Mr. President and his predecessor could be linked to the 2023 Presidential election and possible defection to the All Progressive Congress, APC, ahead of 2023.
However, what is the real reason why Jonathan has been visiting the Presidential villa recently?
Without a doubt, the visitation of the former president to the Presidential Villa was to brief the President on the progress of the political crisis in Mali. In July 2020, Jonathan was appointed Special Envoy of the Economic Community of West African States (ECOWAS); to lead mediation talks during the 2020 Malian protests, a feat that Mr. Buhari has continuously applauded owing to the way the former president relinquished power in 2015.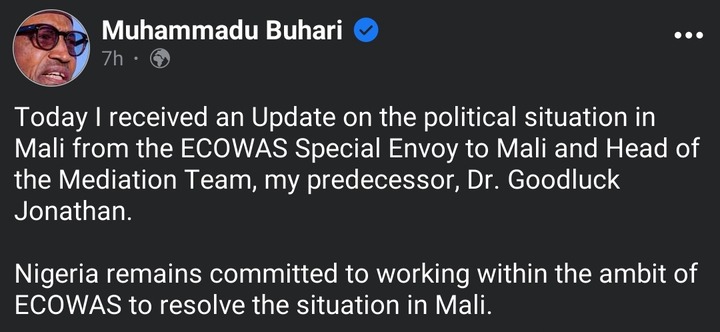 During the visitation, the President also confirms this by making it known on his verified Facebook page that Mr. Jonathan's presence in the Presidential villa was to brief him about the present political crisis in Mali as the Head of the Mediation team of ECOWAS. Recently, Mali has been faced with the crisis of how to rebuild her security forces after the French government withdraws its troops from the country after about a decade of helping to fight against the Jihadists.