It is no secret that the former president of South Africa, Jacob Zuma has a strong relationship with his children. We have seen several videos of Jacob Zuma playing with his children, and Heart-warming videos of Jacob Zuma's children teasing him.
Yesterday, Dudu Zuma took to Twitter to share her state of mind, and she went on to reveal her father's age and her age as well "Dad and I are walking into 2022 in high spirits" She wrote. "Dad will be turning 80 years old and I'll be turning 40 years old. No weapons formed against us shall prosper! Wishing you all great year ahead".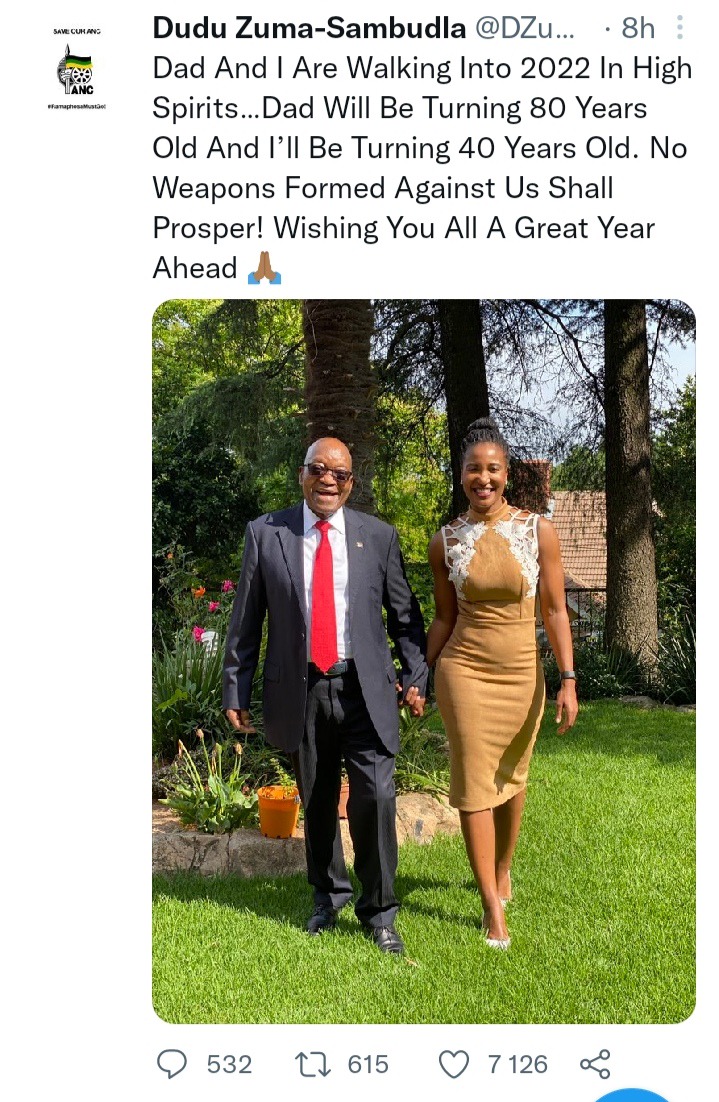 Twitter users were left surprised after finding out that Dudu Zuma is actually older than they thought "40? African women got that thing…I thought you're still in your early 30s" Wrote a Twitter user. "More blessings to your dad and your whole family," Wrote another Twitter user. Some people were just glad to see Jacob Zuma looking this healthy and fresh "Guys you look so young especially UBaba wesizwe (Father of the nation). My president" Said a Twitter user.