The popular Nigerian singer and music producer, Abbey Elias professionally known as Skiibii has cried out over the crazy electricity bill delivered to his house in Lekki, Lagos State, by the Eko Electricity Distribution Company.
The former Five Stars record label act took to the social media yesterday to reveal the over one million naira electricity bill handed over to him for the energy consumed in his house over a period of time.
The breakdown of the bill showed that Skiibii's home has been owing N663,073 in arrears while his energy charges for the month of November is N349,378 and the Value Added Tax (VAT) levied on him for the month of November is N26,203. Therefore, the total due for the house is N1,038,655.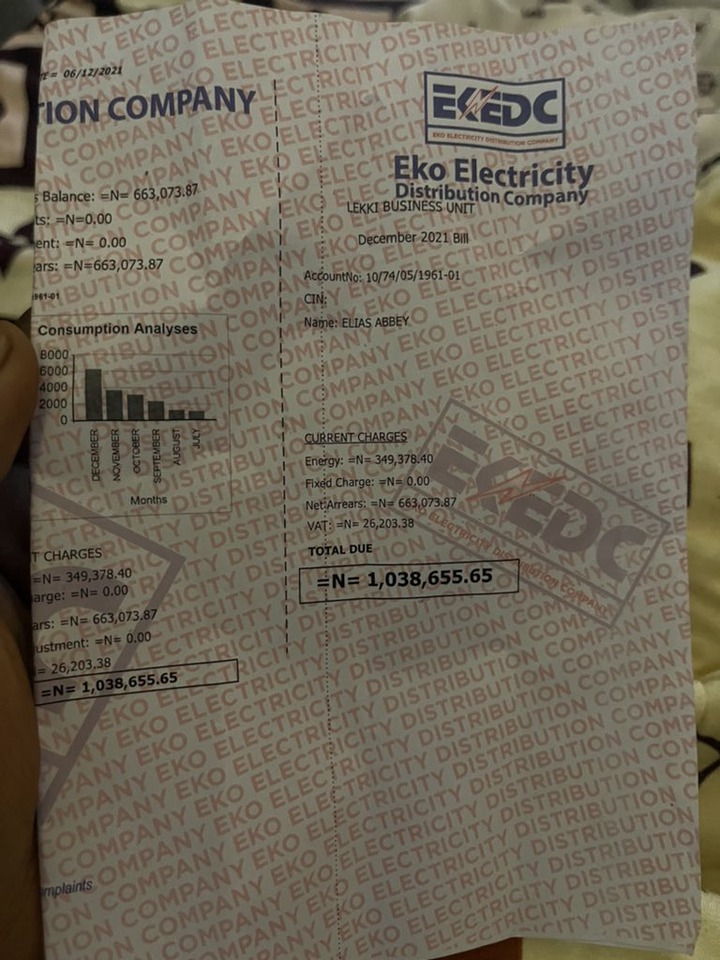 However, the "Sensima" crooner believes he was over billed because of his celebrities status. Skiibii went on to state that he didn't even stay for long in the house, then wondered who is the people that have been using the electricity.
Check below to see his reaction to the electricity bill.