Manchester United will host Crystal Palace on the 5th of December at Old Trafford as Ralf Rangnick takes charge of his first game as the Red Devils interim manager.
Manchester United board decided to employ Ralf Rangnick as the club's interim coach until the end of the season after firing Ole Gunnar Solskjaer in November. Ole Gunnar Solskjaer's time at Manchester United was not successful as he failed to lift a single trophy throughout his stay at the club.
With Ralf Rangnick, the Manchester United board and fans will be expecting a new-look Manchester United and a different style of play. Ralf Rangnick is a renowned tactician and a legendary coach whose good work has stood out over years. According to reports, Ralf Rangnick was the mentor or somehow taught Liverpool's coach, Jurgen Klopp, Chelsea's Coach, Thomas Tuchel and current Bayern Munich.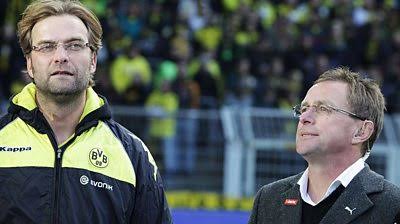 It was Ralf Rangnick's tactics and coaching training that helped these three coaches to the level they are now in football even though Rangnick the mentor hasn't had enough success in his career. Ralf Rangnick could be likened to Marcelo Bielsa who was said to be Pep Guardiola's mentor but yet Manchester City's has more achievements than him.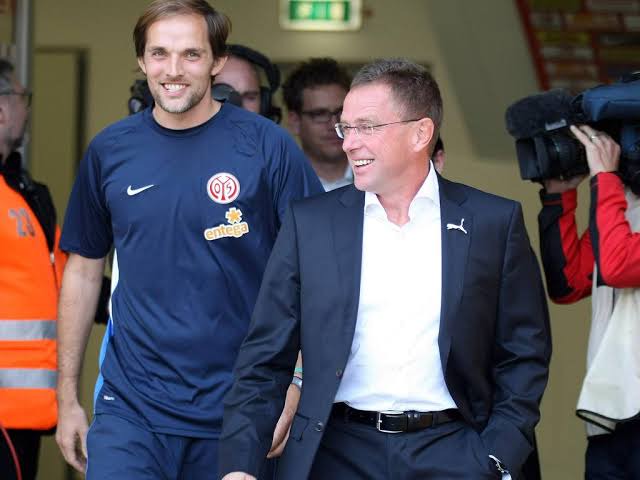 What is Ralf Rangnick style of play:
Ralf Rangnick loves to play high pressing football as seen in his days with RB Leipzig. Those that know him well including Tuchel and Klopp have admitted that he loves to press his opponent till they get tired and start making defensive mistakes.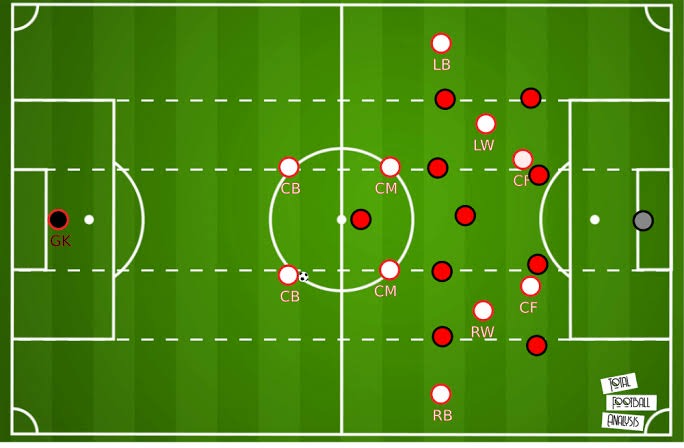 Jurgen Klopp's Liverpool style of play is similar to Ralf Rangnick and for the German coach to fully implement his style in Manchester United, he must have the right players.
At Liverpool, Jurgen Klopp has two fast wingers in the mould of Mohamed Salah and Sadio Mane and creative fullbacks (Trent Arnold and Andrew Robertson). The strength of Ralf Rangnick style lies in his wing forward as they will be the first to activate the high pressing before the Midfielders joins the frail.
At Manchester United, Jadon Sancho and Marcus Rashford could be to Ralf Rangnick what Salah and Mane are to Jurgen Klopp while Luke Shaw and Aaron Wan bissaka will play Andrew Robertson and Trent Arnold role. Cristiano Ronaldo will occupy the central forward role but will continue to rotate with the wingers similar to Roberto Firmino or Diogo Jota does for Liverpool.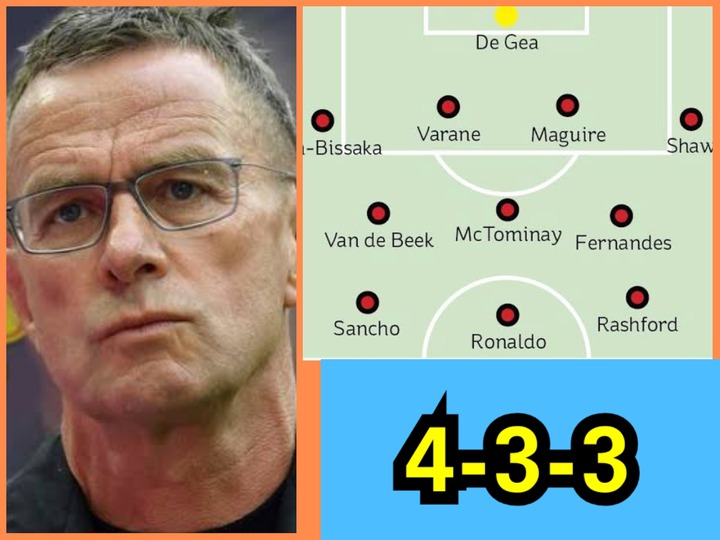 Midfield is not necessary the strength of high pressing style as can be seen in Liverpool team who can twist their midfield at will and still maintain the same quality in their play. Manchester United currently have Bruno Fernandes, Paul Pogba, Matic, Donny Van De Beek, Fred and Scott Mctominay as their midfielders and any of these players can easily slot perfectly in the midfield.
After analyzing the entire Manchester United team, here is the perfect lineup Ralf Rangnick may use in his first Premier League game against Crystal Palace.