Sheer outfits are a common fashion trend nowadays. Whenever ladies rock such outfits, they appear quite gorgeous, especially when they combine see-through fabrics with other fabrics. Some female rappers have also rocked unique sheer outfits, below is a list of these rappers.
1. Cardi B.
In the photo below, Cardi B wore a brown bodycon see-through gown which showed off her skin. She also wore a black fur coat above her sheer dress, the combination looked quite great on her.
2. Nicki Minaj
Blue is an amazing colour that suits ladies with various skin and body types. Nicki Minaj wore a long blue dress that was creatively designed, some parts of the outfit appeared transparent, while the other parts were less transparent. Overall, the outfit looked quite nice on the rapper.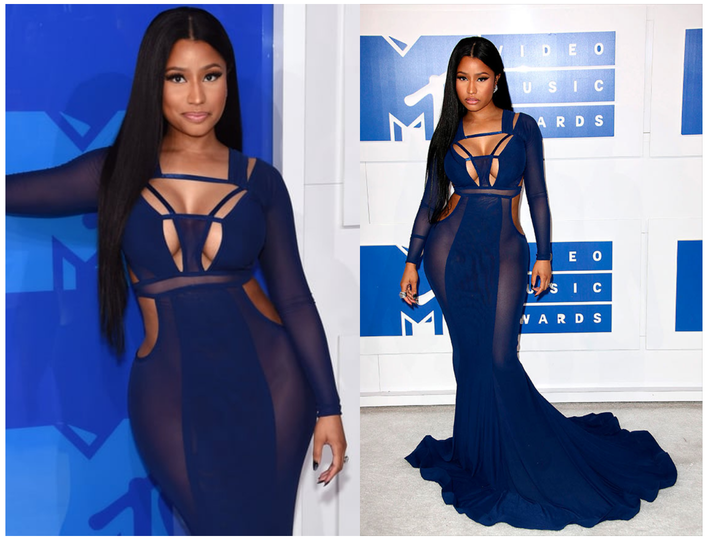 3. Iggy Azalea
The Australian rapper wore a long black gown in the photo below. The gown was made from the combination of a shiny sheer fabric and another fabric that wasn't transparent. Iggy appeared quite classical in the outfit she wore.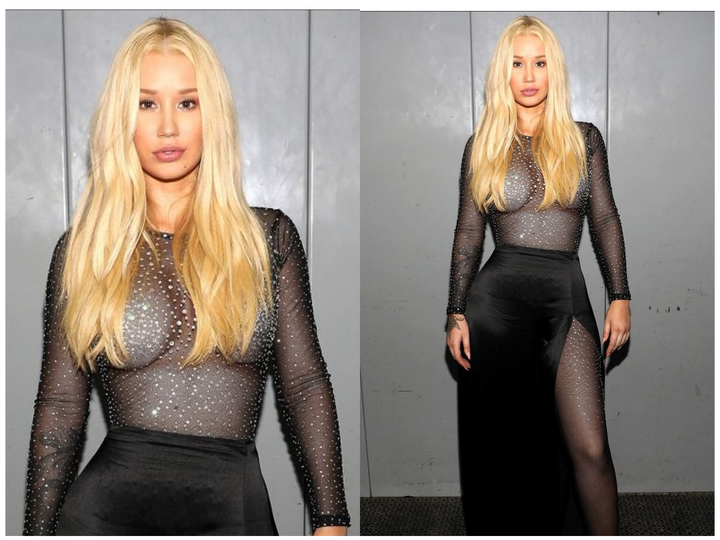 4. Megan Thee Stallion
Short sheer gowns are nice outfits for ladies who love showing off their skin. In the photo below, Megan Thee Stallion wore a short transparent orange gown with an opening around the chest area.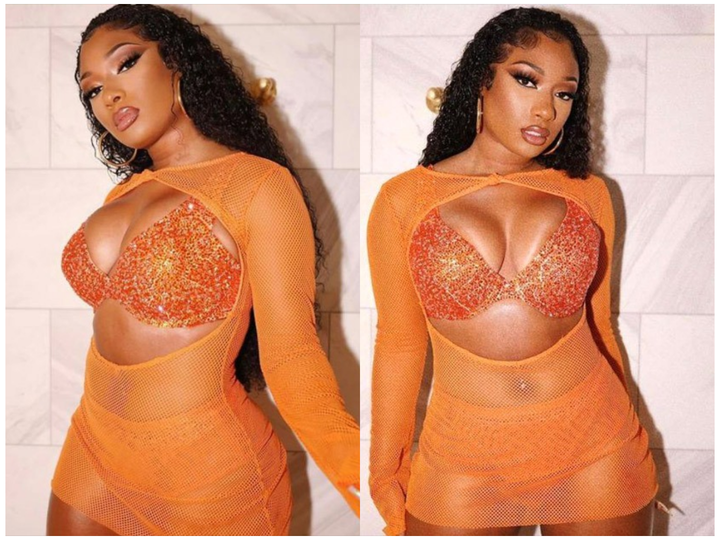 5. Saweetie
Saweetie wore a customized Dolce and Gabbana two-piece gown in the photo below. Her outfit was also designed with some gold Swarovski crystals around the neck, upper chest, and waist areas.