It's not new to anyone how Cristiano Ronaldo has rejected a claim from France Football Editor-in-Chief Pascal Ferre that his biggest ambition is to retire with more Ballon d'Or titles than Messi, "He used my name to promote himself and to promote the publication he works for".
However the man united striker Cristiano Ronaldo went further by replying "facts" in a post Criticizing Messi where it says that the Ballon d'Or award was stolen from Messi. Fans were so disappointed by it as many said it so ridiculously unprofessional and childish from him.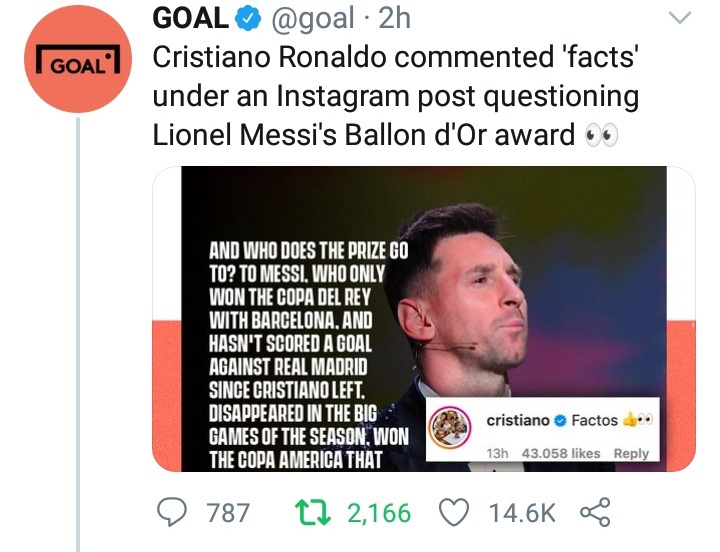 Lionel Messi Father Jorge Messi who happens to be his agent has reacted to all the claims saying his Leo Messi does not deserve the 2021 balon dor, on his official Instagram he posted leo Messi pic and wrote "Bla bla bla… continues".