Nollywood Actress, Anita Joseph recently took to her social media page to flaunt her vast collection of wigs and complained that she just can't stop buying new hair.
She said she has over 100 wigs and she might need to give some out but she is skeptical about it because her head carries anointing.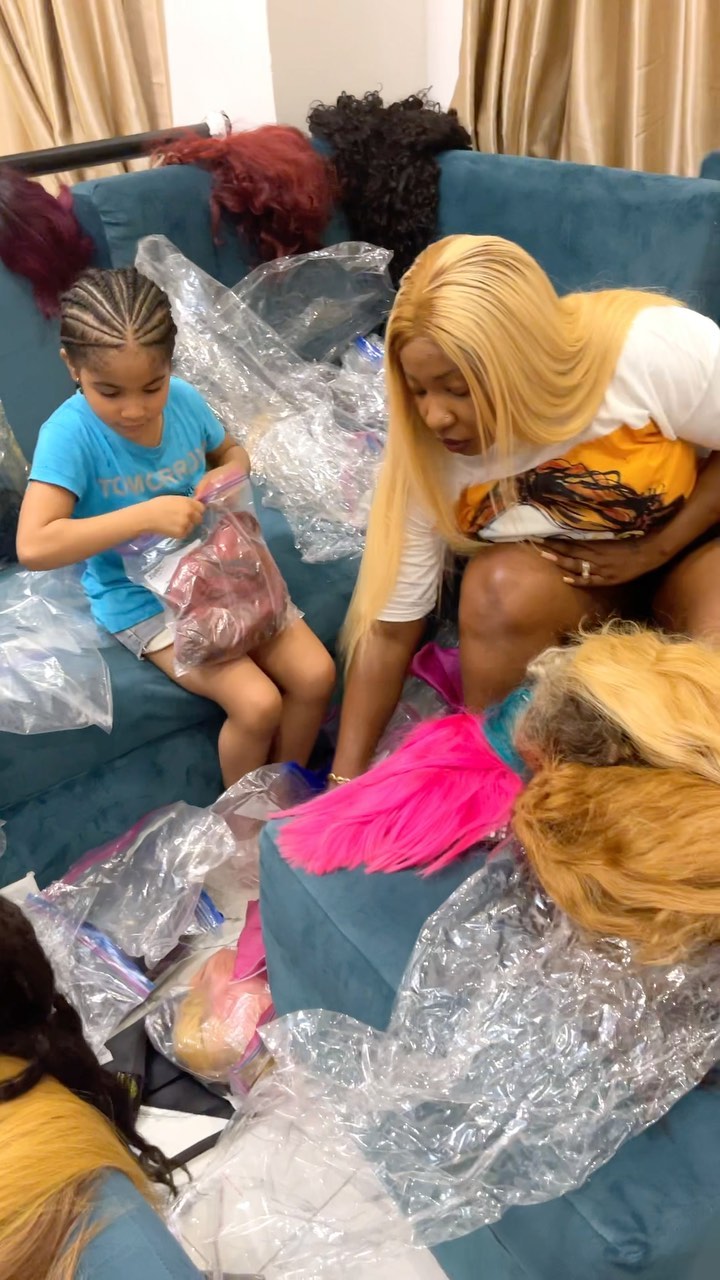 She can be heard saying in the video ;
See ehn, I have all these hairs, I keep looking at these hairs, but i still buy more hair.
My hair is plenty, I wish i could sell them. I always say my wigs are up to 100.
I need to do hair giveaway but my head has annoiting so I just can't give it away like that.
I have other wigs in the salon and even some that I didn't see
How do I preserve this wigs now