Big Brother Naija season 6 housemate, Maria was evicted on Sunday, alongside Sammie and JMK.. and in a new interview with Ebuka, she has expressed shock that WhiteMoney never nominated her for eviction.
Speaking to Ebuka on Monday, Maria said that she felt stupid finding out that WhiteMoney never nominated her.
"It was emotional when you played those who nominated me. Finding out he never nominated me, I feel stupid.
"I liked his vibe because we are both Igbo and I still like him. I hope we will be friends if he ever forgives me," she said.
She further stated that she will open a business, a day-care in Abuja and a salon in Dubai.
Maria added that she is open to anything entertainment in Nigeria.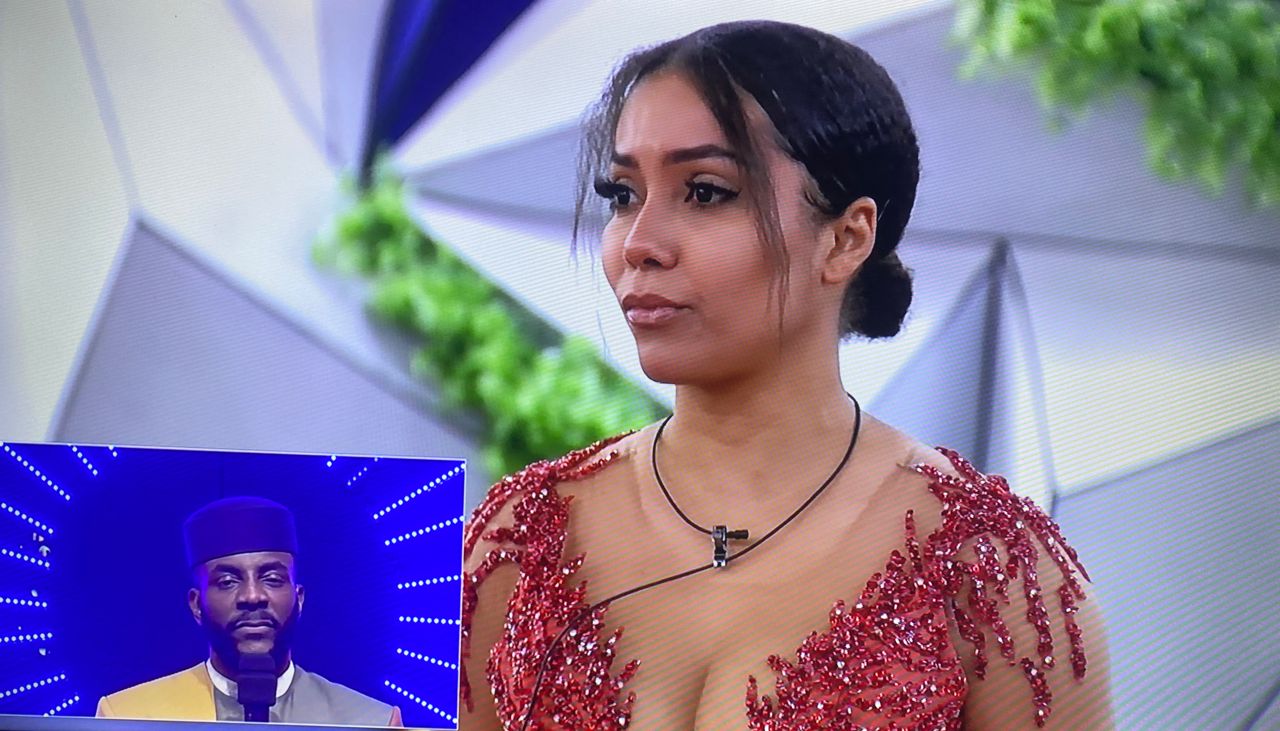 Below are some reactions:
Eky Nosky: She didn't play her game well in the house. Now that she is out, she's trying to redeem her image. Sometimes we think we are smart until we end up being stupid.
TerryEnergy: Maria has excellent body language. I don't remember anyone looking this natural in an interview with Ebuka. She almost gives you the interviewer rather than interviewee vibe.
genevieve adu-temiah: Love her or hate her. She is an amazing person and as you can all see majority of the housemates are missing her. Such personalities are rare very annoying yet you miss them so much when absent. Good luck girl🤗
Brownskin Hijabby: We know you're good with DAMAGE CONTROLS, ridicule and upset people publicly and try to apologise, madam, if they forgive, they can't forget. Treat people how you wanna be treated. No one is perfect, but sis, your MOUTH needs to be worked on. Have a blissful life with the new found fame, pray you go higher in life.
Watch the video below: