Last Night after the Saturday night party, Maria, the current head of house told Pere to take off his mic.
"I need you to do a favor for me, take it off, take off your mic"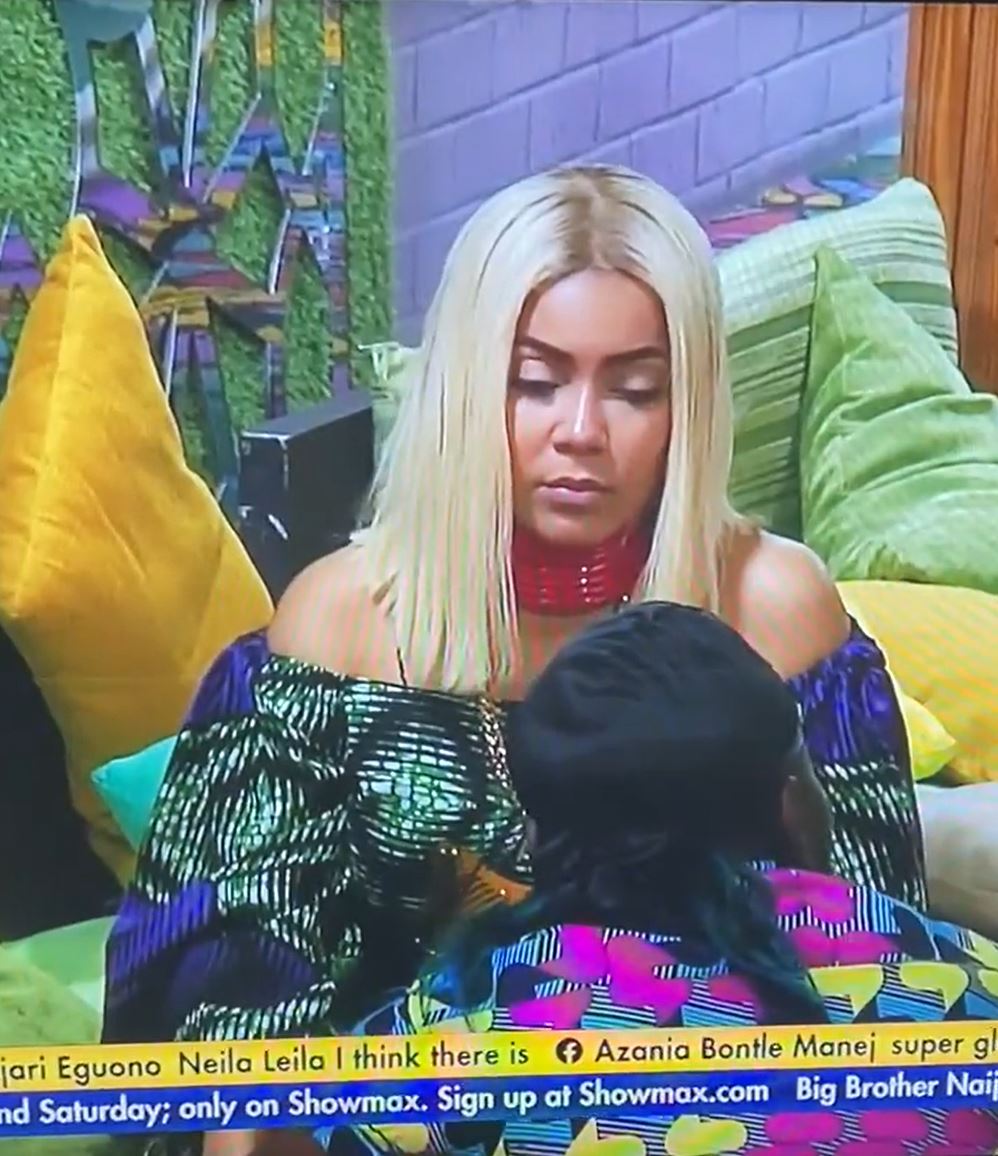 ..And Pere who is obviously in love with Maria did exactly as she instructed. And she then took hers off.. After this action, the show quickly went on commercial break.
This move has made people believe that Maria told Pere to take off his mic so she can tell him about the special task biggie imposed on her, where she was asked to 'fake-evict' 2 housemates that least impressed her.
Watch the video below:
Later, very early this morning, Biggie issued Maria and Pere their FINAL Microphone infringement warning!
It is still unclear if another microphone infringement would cause a disqualification or a strike!
Watch the video below:
Below are some reactions from viewers:
@chylaub: Maria asked Pere to take her somewhere and do something naughty to her after she asked him2 take his mic off. Then he tried to kiss her when he grabbed her neck. They deserve strikes. She's actually dumb when she thinks she's being smart. She first told him there are things she wants to say but don't wanna say them with the mic on. Then she asked Pere 2 remove his mic , he does n she removed hers, then they started mouthing n whispering. She asked him to take her somewhere and do naughty things to her. #BBNajia6
@ama_kaaa: Biggie is really scared of Pere, because what is this constant whispering and even removing of his mic? And till now no strike or warnings, Pere must have his nudes.
@Docmimi6: Tega: With the mic infringements that Maria and Pere have ehn, biggie will collect their small mics and give them Ebuka's mic Microphone to be using.
Maria will hold her mic and call Pere
@djlick: So what exactly Maria told Pere with that mic not closer to them… This year just seems too weird,starting to think this show is staged.
@Lisekgo: If Maria and Pere get strikes blame all of them, we saw Maria taking out her mic and instructing Pere to do so.
@Marys_lair: Clearly Maria and Pere are turning this mic off intentionally.
@Isaacchisom1: Can Maria and Pere stop already what's this conversation that they can't put their mic on #BBNaija
@sofierisi: Big brother needs to punish Pere and Maria on this whispering and mic infringement. They've done it manytimes at this point and it will be unfair to the other housemates #bbnaija.
@damilolaadenik7: Marians are you people mad? Like seriously are you mad? How can you blame pere for what a grown ass woman is doing? She took her mic off herself even ask pere later to take his off. Don't you guys reason before typing?
@shallewally: Marians please stop blaming Pere for Maria's action of removing her mic!! It's disgusting to blame others and not take responsibility for what she does in the house. I will never be a part of that kind of sham, nothing wrong in accepting her wrongs #bbnaija