It's no longer news that Lionel Messi has finally left Barcelona after spending so many years with the club. He started his career with the club and won various titles, trophies and Ballon D'or. The world class striker has been linked with PSG and he may be joining the club soon.
However, the President of Barcelona, Joan Laporta shared his emotions concerning the Argentine forward, pointing out that the news saddens his heart but there was nothing he could do. 
Joan Laporta also wished Messi well in the future and assured him that he will be forever remembered in Barcelona. Also, most Barcelona players has shared different emotional messages to their former teammate with the likes of Antonio Griezmann, Angus Fati, Jordi Alba, Ridge Puig, Philip Coutinho, Sergio Roberto, Sergio, Xavi and Puyol. 
"The only thing I can say to you is what any person who loves football will say: Thank you," – Griezmann's message reads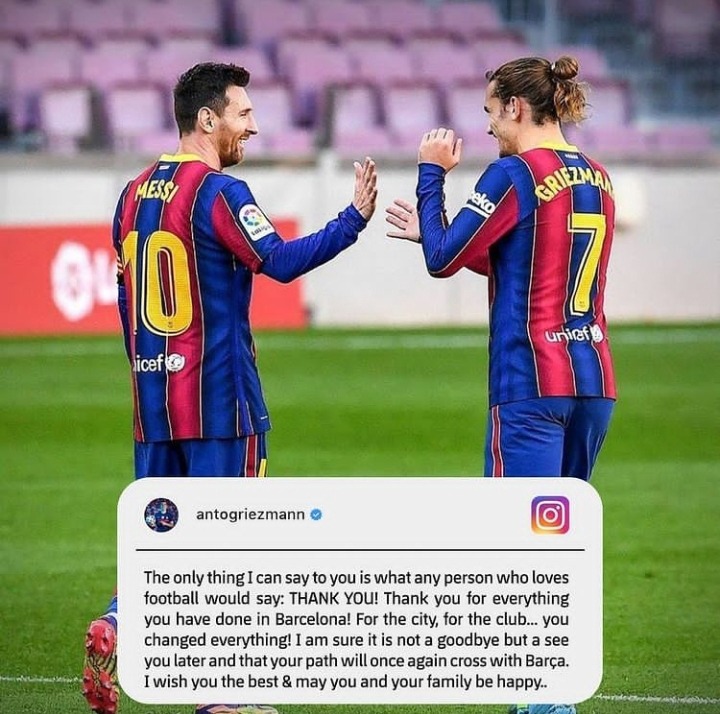 I've been able to live the dream of every kid whose passion is football" – Puig's message reads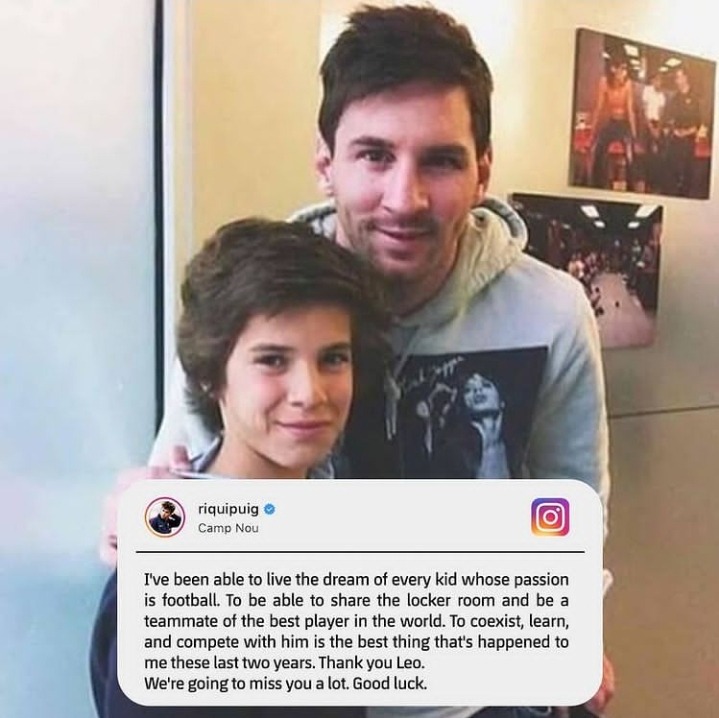 Photo credit: Instagram
"As a culer, teammate and friend, I can only thank you for everything you have given us during the years. Whatever you do, I wish you the best," – Xavi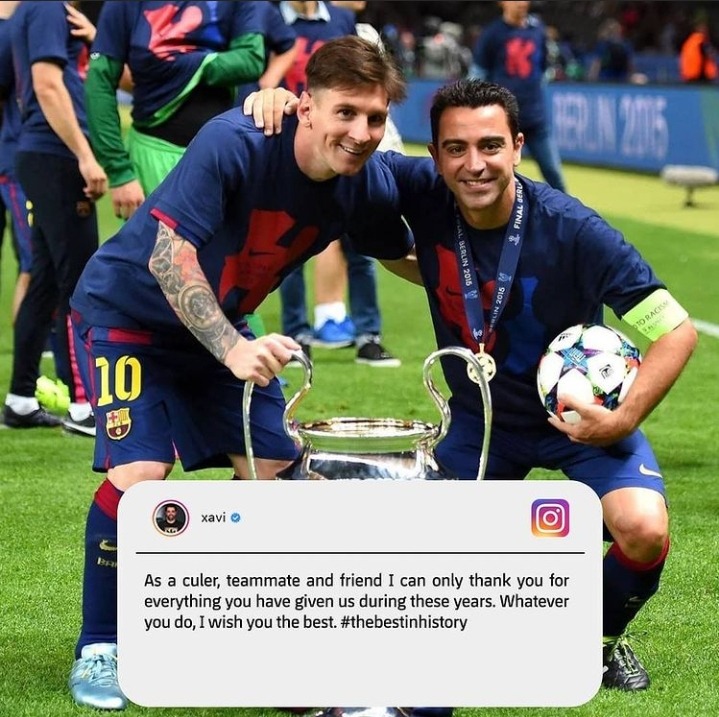 "Many thanks to everything Leo, we will never be able to thank you for all that you have given us. I wish you the best," – Puyol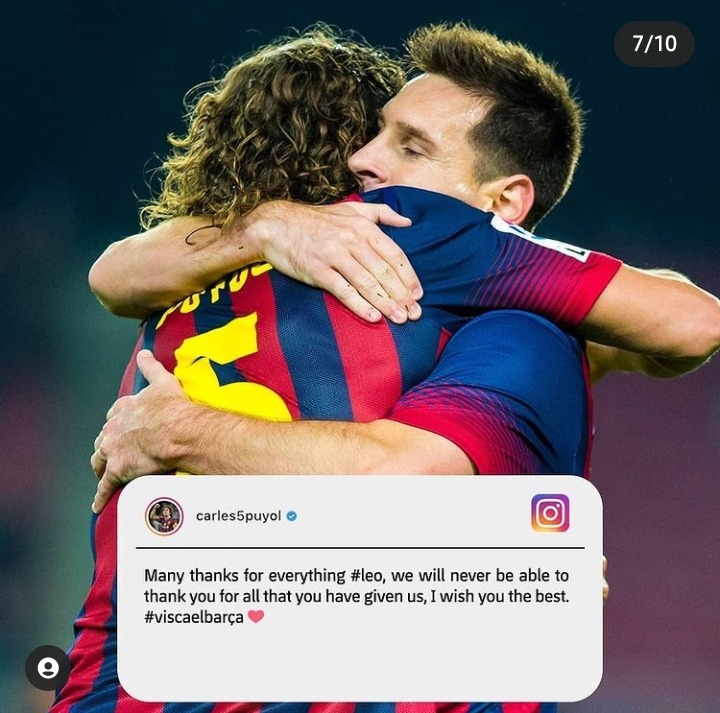 Photo credit: Instagram
"Many thanks for everything. It's been a great honor to have met you and played alongside you," – Coutinho's message reads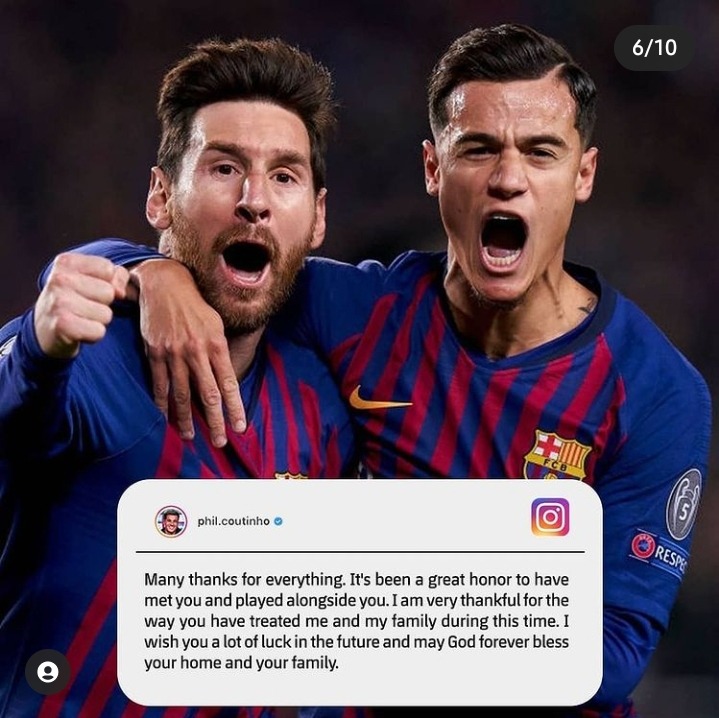 "What a privilege to have been able to share these 9 seasons together," – Alba's message reads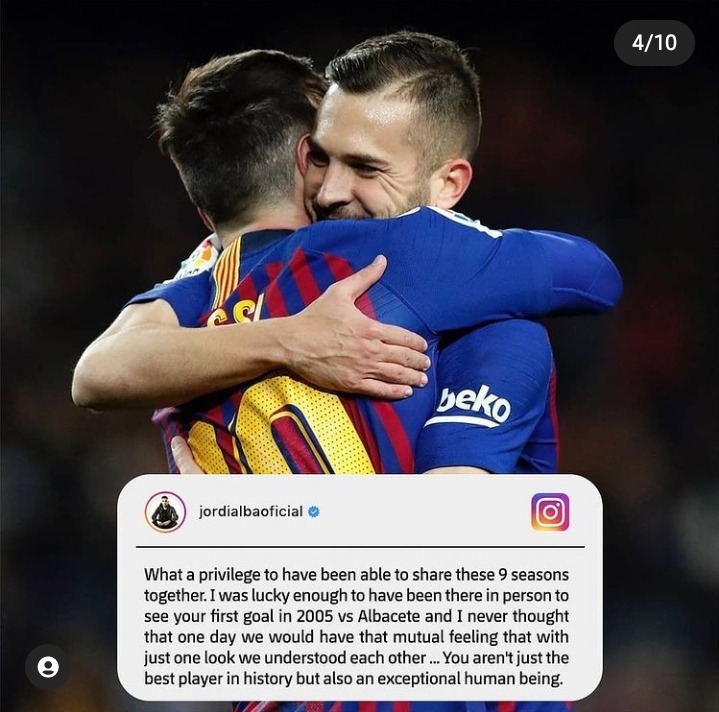 "We will never be able to give back to you everything you have given us," – Sergio's message reads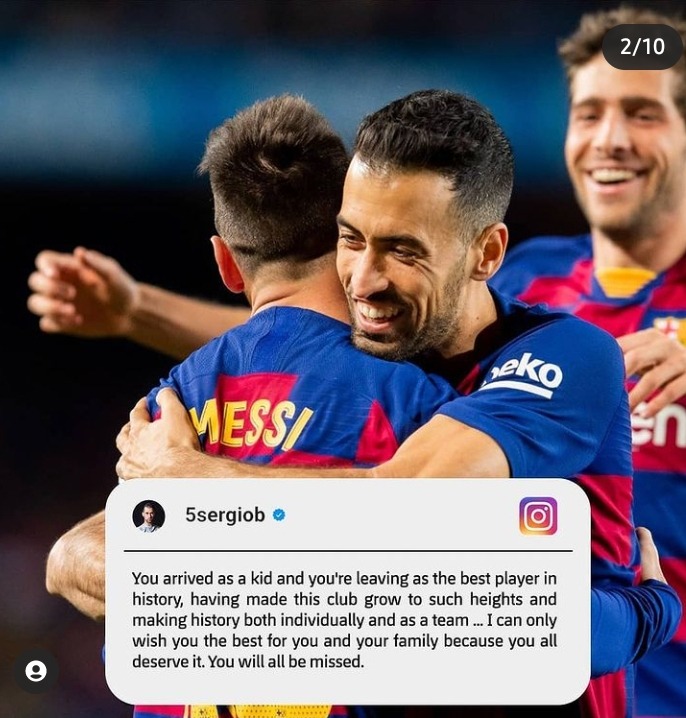 "Nothing will ever be the same, not Camp Nou, not the city of Barcelona, not ourselves" – Pique's message reads