Grammy-award winning singer, Burna Boy and his colleague, Mr. 2kay, seem to have squashed the long-running beef between them.
Recall that in 2017, Burna Boy was called into questioning by the Police over the battering of Mr. 2kay.
It all began in October of that year when Mr. 2Kay reacted to the negative things Burna Boy said about Nigerian pastors. Mr. 2Kay during an interview with Hip TV let it be known that he didn't approve of what Burna Boy said.
Mr 2Kay said Burna Boy shouldn't have spoken ill of pastors because they are anointed men of God so he can't be talking about them in that manner.
Burna Boy, saw the interview and allegedly sent a threatening DM to Mr. 2Kay.
"You better have that energy when I come for you because I'm coming for you," he allegedly threatened.
Mr. 2Kay then got beaten and robbed at Buckwyld 'n' Breathless concert.
The police investigation was never made public but it seems both parties have now moved on from the messy beef, as they were seen hugging and laughing at a Night club.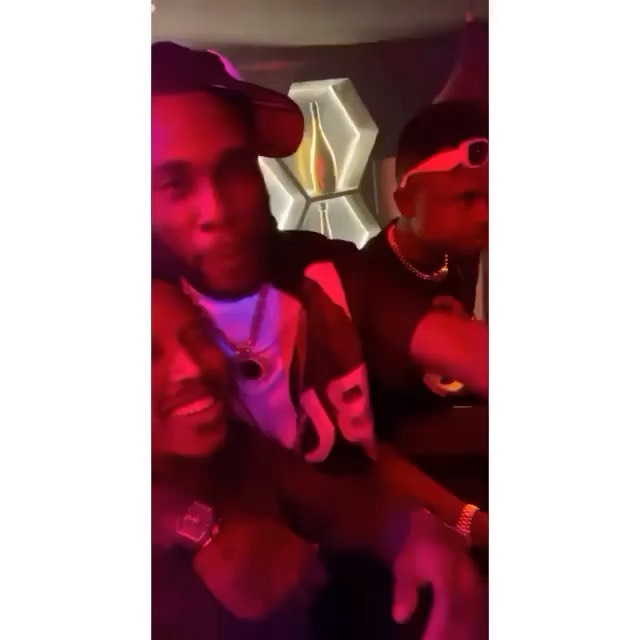 See video below ;