Omotola Jalaide Ekeinde is no doubt one of the most beautiful Nigerian actress. She has been in the movie industry for more than twenty years now, yet she is still highly sought-after in high quality Nigerian movies. Apart from the fact that she is a very beautiful woman with a nice body shape, another thing that makes her stand out is the fact that she has a very good dress sense. She knows the right thing to wear, which will look very classy without revealing her body.
Few days ago, she was invited to an event. She however decided to share the photos today. Omotola's dress was one thing that will make you look twice when you see it. She wore a beautiful black dress that was designed with a lot of pieces of a broken mirror. You might be wondering how she was able to wear it without getting injure. Well, her stylist that made the cloth will definitely know how to get the job done without getting her injured.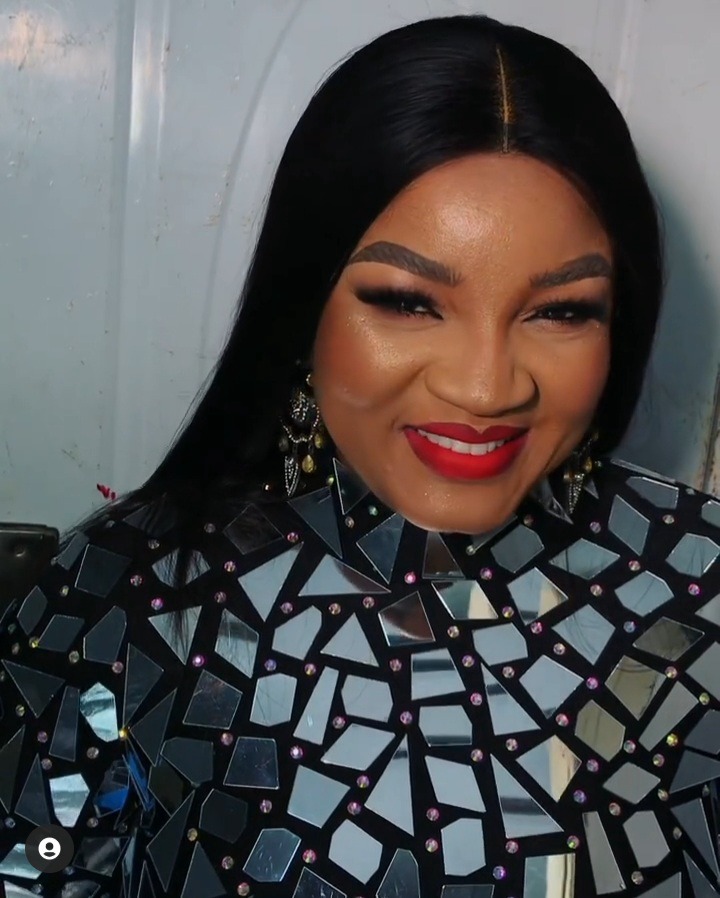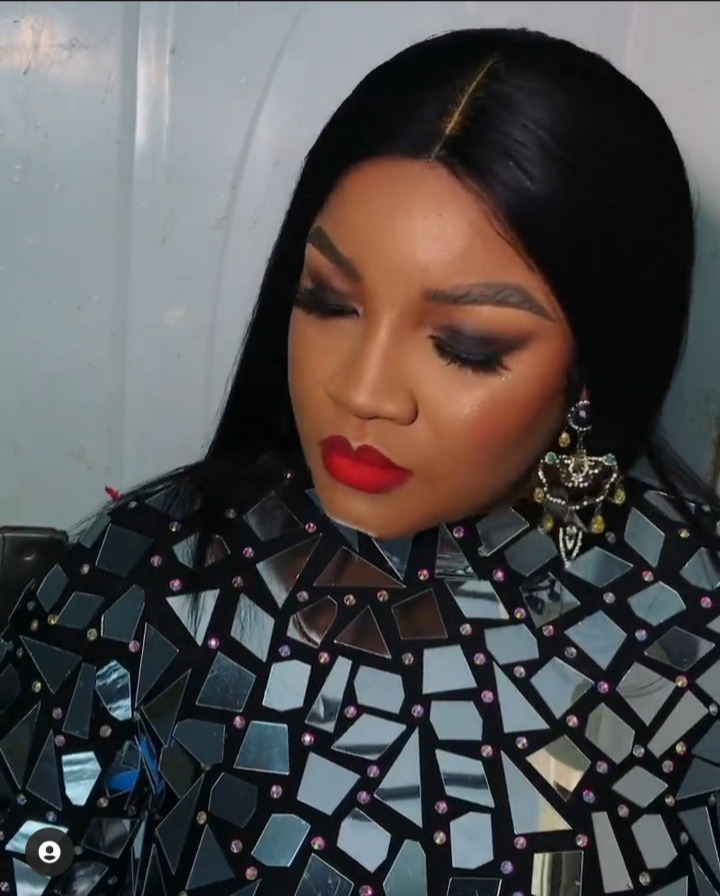 She was not the only celebrity present at the event. Celebrities such as Nigerian singer, Dbanj, former who wants to be a millionaire host, Frank Edoho, popular blogger, Linda Ikeji, Popular Comedian, Bovi, popular singer, Mr P, and Tobi Bakre were all present at the wonderful event.