A woman who is a mother of triplets recently shared Photos of her three months old children with fully grown teeth and the picture have been causing reactions on social media.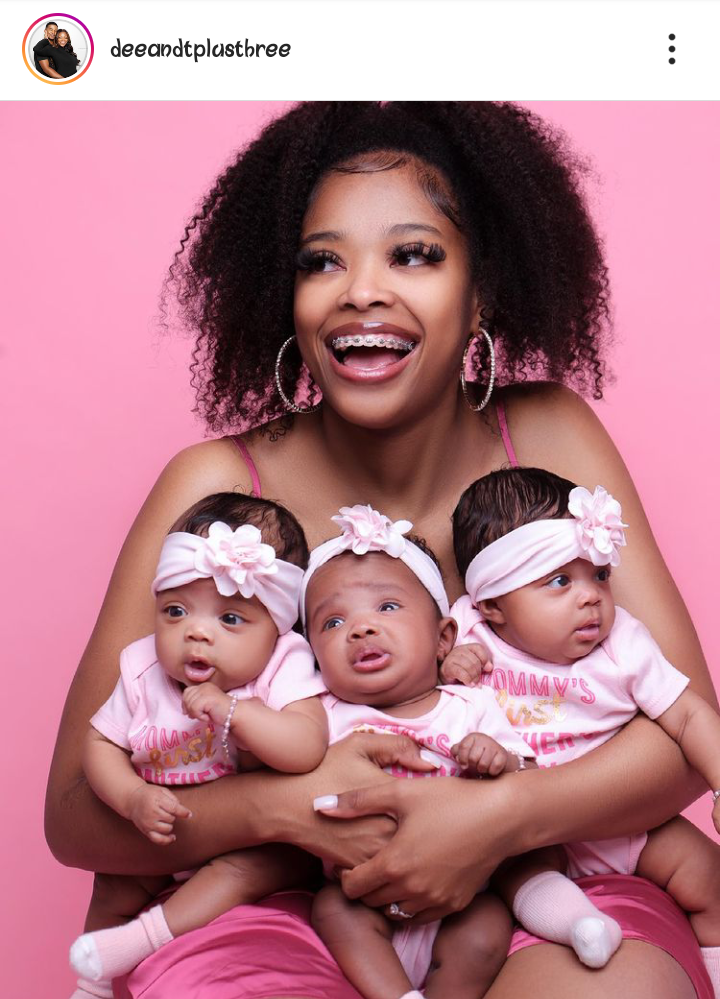 The mother of three shared the photo with the caption "we survived a long week/weekend of teething. I'm so glad it's over now. No but seriously, why does teething last so long".
Check out the photo she shared below.
A lot of people were left really confused after seeing the photo and a lot of mothers are asking for the secret. While some know that the photo is photoshopped, a lot of other people are in shock as three months old children are not supposed to have teeth.