Chelsea has officially extended the contracts of Tuchel , Giroud and Thiago Silva. However, the club has also Officially released 7 of their players. Some of these players have been with the club for some years, spending most of them on loan deals.
Marco Van Ginkel was named the next Frank Lampard when he joined Chelsea. However , Injuries hindered his progress while he was on loan. It was only at PSV that he performed well. He has now been Officially Released by Chelsea.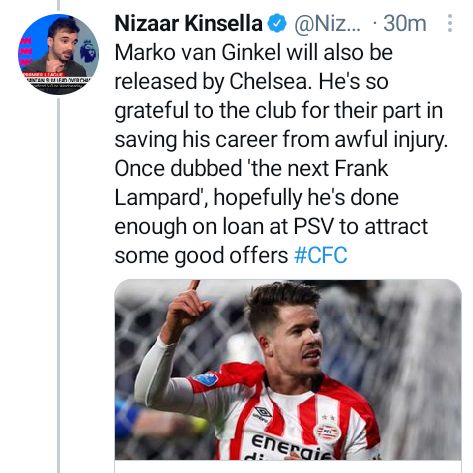 Just like Van Ginkel, Danilo Pantic did not come from Chelsea Academy but he has been with Chelsea for a long time. He has spent most of his time on loan. He fared well most at Partizan from 2017-2019. Both Van Ginkel and Danilo went to 12 different clubs.