A Nigerian photographer, identified as Emmanuel Okorie , was overwhelmed with emotions after his wife surprised him with a birthday cake.
According to him, the cake is his first ever birthday cake as his parents could not afford to get him one when he was younger.
Emmanuel took to his Facebook page to share photos he took with his wife, their two children and of course, the beautiful cake that had the inscription, "Happy Birthday My Hero".
He wrote,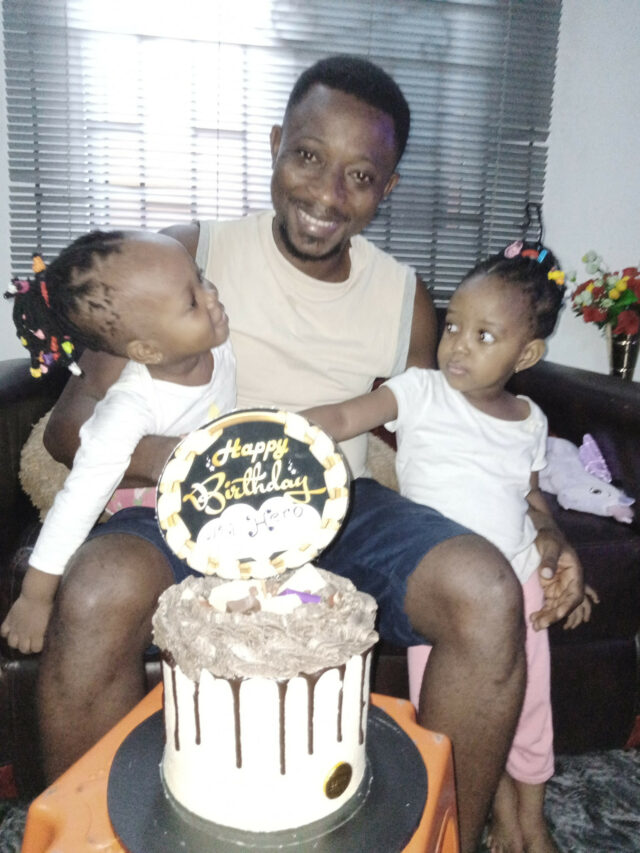 "My wife gave me a surprise birthday cake. The very first birthday cake of my lifetime. Thank you sweetheart. Imagine that I have never cut a birthday cake since I was born… We weren't given such luxury because not every parent can afford a birthday cake…. My love Precious Anurika Emmanuel , e go better for you."
See more photos below,