Many people in Nigeria attend Hajj, meaning the pilgrimage to the holy city of Mecca in Saudi Arabia. This is one of the fundamental practices of the Muslims and it is mandatory for every Adult Muslims to be in the holy city at least once in a lifetime.
The essence of living is in serving God and many Muslims find out time to visit the holy land, some of the people who have the financial capacity and the physical strength attends the Hajj every year and even take along their children to the holy land.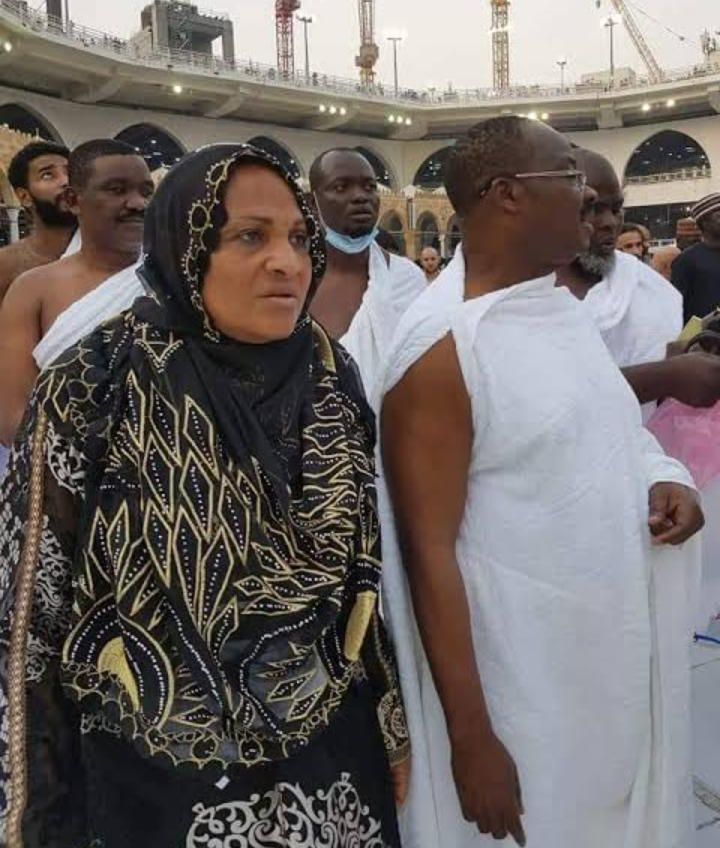 Aisha Buhari as the first lady of country of Nigeria often makes out, time out of her busy schedules to travel to the holy land to pray for the nation and the people in the country. As a nation, we need prayers that will help strengthen the security outfits in the country such that they can combat the criminals in the land.