Young student suspected to be an internet fraudster, better known as yahoo boy is spotted spraying a stash of money after completion of his final exams.
A video making rounds on social media capture the moment a student sprayed money in the air after completing his exams.
Other students could be seen rushing at the scattered naira notes as the yahoo boy in question walks around with his cliques.
Seems the age of seeing final year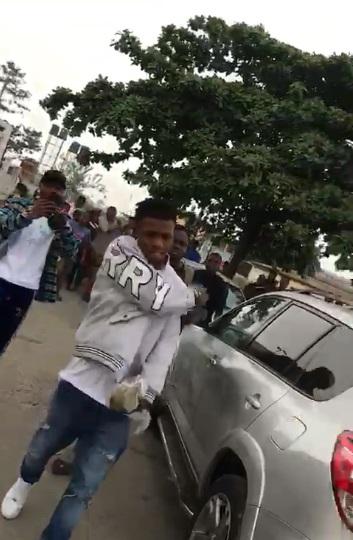 students in Nigeria being poured water and drinks after their final examination as a way of celebrating with them for their achievement is over.
Watch the video below …
b:430
b:453