The Alaafin of Oyo, Oba Lamidi Adeyemi, recently made public appearance with his latest wife, Chioma, at the installation ceremony of Chief Tomori Williams as the Aare Onikoyi of Yorubaland.
The ceremony took place in his historical Palace in Oyo State last weekend. The event was graced by prominent people in the society.
The 82-year-old monarch attended the event with his 13 wives, who were looking ravishing in white lace and matching white headgear.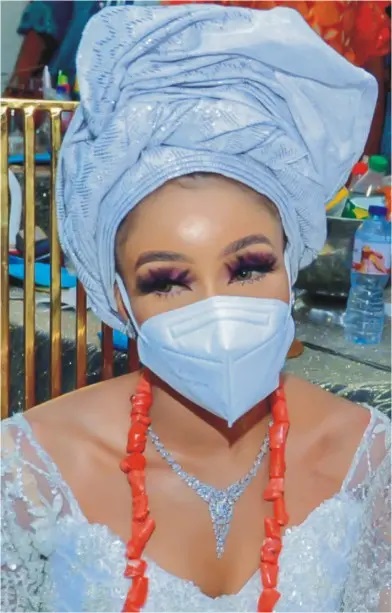 His new wife, Chioma, stood out among the queens as she stayed at the left-hand side of the king when he walked in. Her identity was unknown initially because she is a new bride.
However, when King Wasiu Ayinde Marshal started eulogizing the king in his musical performance, he mentioned "Olori Chioma Adeyemi". This raised eyebrows and guests started questioning when the King married her.
According to reports by City People Investigation, the Alaafin of Oyo got married to Chioma last year. Although she is yet to embark on a 9-month course, she will be the first young eastern Queen married to Oba Lamidi Adeyemi.