North Korean leader,  Kim Jong-un's wife has made her first appearance in more than a year after she withdrew from the public eye throughout the coronavirus pandemic.
Ri Sol-ju was pictured with her husband on Tuesday February 16, at a concert to mark the birthday of Mr. Kim's late father and the country's former leader Kim Jong-il, known as the Day of the Shining Star in North Korea.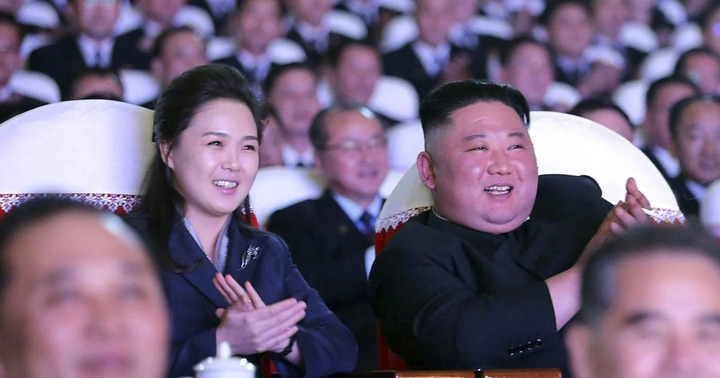 She made the appearance amid growing concern among international media over her wellbeing, with speculation that she may have been pregnant.
Mrs. Sol-ju had not been seen in public since January 2020, when she attended a Lunar New Year event with her husband.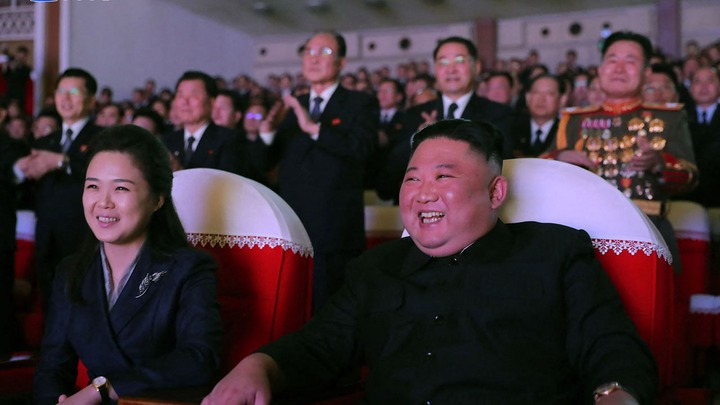 But on Tuesday, the couple were pictured smiling and laughing without observing social distancing or wearing face masks like everyone else at the event which took place at the Mansudae Art Theatre in Pyongyang.
According to the Korean Central News Agency, the two were welcomed with thunderous cheers and music at the concert hall, and their photographs from the event were splashed on the front pages of state-run newspapers.