The daughter of Governor Bala Mohammed of Bauchi State, Fatima Zara Bala, has shared a golden advice to her fellow ladies.
Fatima in a post shared via her Instagram story on Sunday, December 20, reminded ladies that being wanted by a lot of men cannot be compared to being valued by one man.
She asserted that ladies having one man that cherishes and loves them is better than having multiple men wanting them.
"Ladies!! This is probably one of the best advice you can come across in 2020." she wrote.
See her post below,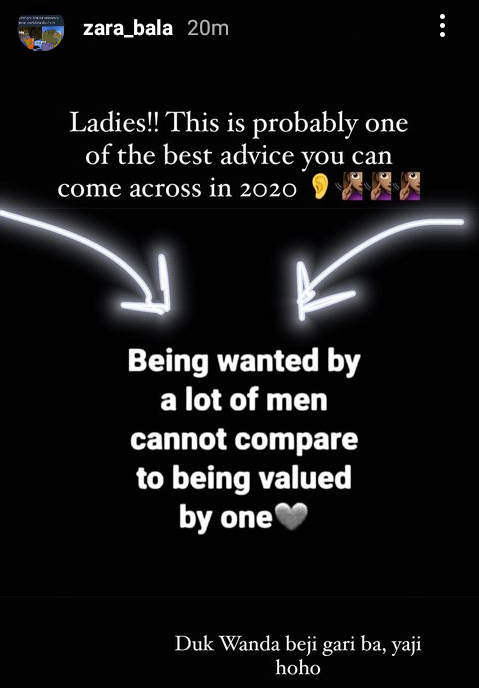 In other news, Fatimah Zarah Bala has slammed people condemning her silence on the nationwide protest against police brutality.
Fatimah went on a lengthy rant on Instagram as she called out those trying to bully her to post about the protest. She warned them not to spread their negative energy on her, while noting that she has been lending her voice to the movement behind close doors.
The UK university graduate referred anyone who has questions about the protest to her father, as she has zero tolerance to people's foolishness.